2020 Summer Real Estate Market in the Northwoods
If you're wondering how the real estate market is doing in the summer of 2020, you should know it is RED. HOT. Inventory is low, but demand is sky high. Properties that come on the market are going fast, often getting offers above asking price. With a market this active, it's essential to have an accessible agent that can hustle AND keep an eye on the details. At Northwoods Community Realty, we take pride in offering the highest level of customer service. We want our clients to have the best experience possible when they buy or sell property with us.
It Is A Great Time To Sell
What should you do, if you're thinking about selling? Call us, and let us perform a complimentary Market Analysis. We'll take a look at your property and pull up a list of comparable listings, both active and recently sold, and we'll give you our best, honest estimate of how we think your property could perform in the current market. If you decide to list with us, our team will go to work immediately marketing your property to the widest possible audience of potential buyers.
Check us out on Facebook and Instagram!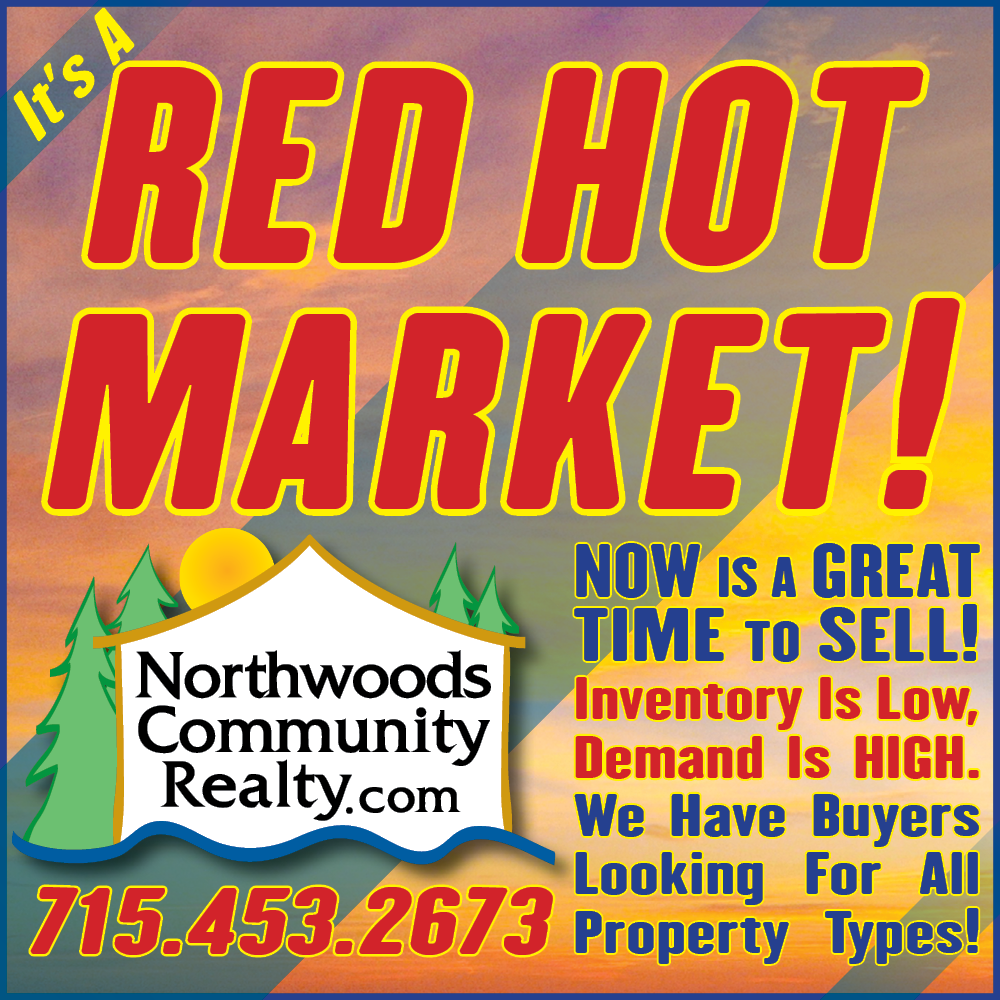 "Real estate cannot be lost or stolen, nor can it be carried away. Purchased with common sense, paid for in full, and managed with reasonable care, it is about the safest investment in the world."
Franklin D. Roosevelt