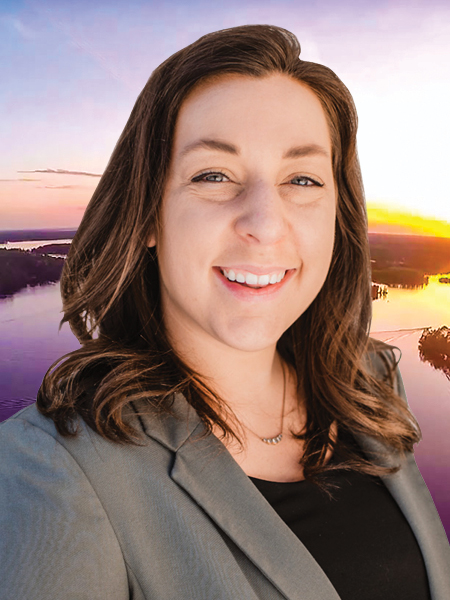 samantha@northwoodscr.com

101 W. Mohawk Drive
Tomahawk, WI 54487
Real Estate Agent
Growing up in Tomahawk has made me very familiar with the region. My experiences and knowledge about local parks, restaurants, schools, and lakes has contributed to my success in making clients feel confident in their choice of future residency. My passion for the greater northwoods and real estate is apparent. I would love to help make my home, your home.
Upon graduating from Tomahawk High School, I pursued higher education from the University of Wisconsin Stevens Point, majoring in Business Marketing with a minor in Accounting. My courses there inspired my career in real estate. My marketing degree is beneficial while advertising properties on all types of platforms including social media to gain maximum exposure. In my free time, I enjoy spending time on the water, camping, golfing, bear hunting, and hanging out with my cat, Paul. My fiance and I will be getting married next summer and recently purchased our first home in the Nokomis area.
Buying a property can be quite overwhelming at times. I pride myself in walking my clients through the process step by step, especially first time home buyers. As a proud member of Northwoods Community Realty LLC, I carry the values of hard work, integrity, and outstanding customer service. I'm eager to hit the ground running and build lasting relationships within the community.
Sign up here to receive the newest listings each day.
My Listings