14th Annual NCO Club & AmVets Post 724 Lake Nokomis Ice Fishing Tournament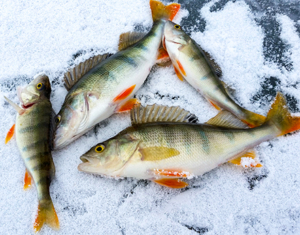 For 14 years, the NCO Club and AmVets Post 724 have been hosting a Lake Nokomis Ice Fishing tournament. All proceeds are used to support military members and programs. This year's ice fishing tournament will take place on Saturday, January 8, 2022. It will be held just off the boat landing on County N. If the ice is too thin at that spot, the alternative location will be at Prairie Rapids Tavern.
This is a family-friendly event with a covered food-and-beverage tent. There will be bucket raffles and, of course, fishing awards. Organizers will provide a heated ice shack, drilled holes, minnows, and tip-ups for any Purple Heart recipient (call for reservations no later than January 1, 2022). Participants can pre-register online or from 6AM to 9AM on the day of the tournament.
Prizes awarded will be 1st, 2nd, 3rd and 4th for length. Fish categories are Walleye, Northern, Crappie, Perch, and Blue Gill.
We hope to see you on Lake Nokomis ice fishing! If you have any questions about real estate in the Northwoods, we'd love to answer them for you! Contact Northwoods Community Realty today, and don't forget to follow us on Facebook, Instagram, and YouTube.