Tomahawk Area Listings
At NCR, our Team takes great pride in our community. It is a privilege to serve the real estate needs of our friends and neighbors! Click here to see properties for sale in the Tomahawk Area.
Education
Tomahawk offers two excellent educational opportunities for our young people: The Tomahawk School District and St. Mary's Catholic School. Tomahawk Elementary School students test above or well above average in English, Math, Science, and Social Studies. Tomahawk High School's graduation rate and college readiness are also well above the state average. Kids are encouraged to participate in extra-curricular activities like Dance Team, Drama Club, Fine Arts Club, Forensics, and more. Our student athletes, the Tomahawk Hatchets, have a tradition of excellence. Many Hatchets have earned State Championships, and several have taken their game to the collegiate level.
The Tomahawk Public Library is open Monday through Saturday, with ongoing programs and events for learners of all ages. The Library offers a variety of resources like meeting spaces, internet access, printer, copier, news archives, and more. Plus, kids love spending time playing educational games in the Children's NOOKs. There's always something happening at the library!
Recreation
Outdoor activities is where Tomahawk really shines! You can get outside and have something to do all year long. There are endless outdoor activities that will have you feeling invigorated in every season. You can hike or ride some of the most amazing, well-groomed snowmobile trails available! Join the Knight Owls Snowmobile Club, Northern Trails Unlimited, and Northwoods Passage Snowmobile Club for some winter action! Whether you're ATVing, snowmobiling, biking, hiking, or cross-country skiing, the area has endless trails to enjoy.
When the ice melts and the sparkling water shines in the sun head to the lake and watch some of the most exciting water skiing available anywhere. The Kwahamots put on a show every Tuesday, Thursday, and Saturday from Memorial Day to Labor Day. They've been doing their thing for 60 years and they have moves that will keeping you coming back for more.
Music on the River is Tomahawk's free summer concert series, taking place at Veteran's Memorial Park along the Wisconsin River. Weekly concerts are held Wednesday evenings, from 6:00 pm to 8:00 pm. Concert attendees are invited to come by car or boat and bring lawn chairs, picnic suppers, coolers, family, neighbors and friends. If it's raining, the music moves to SARA Park's indoor arena.
Other Area Links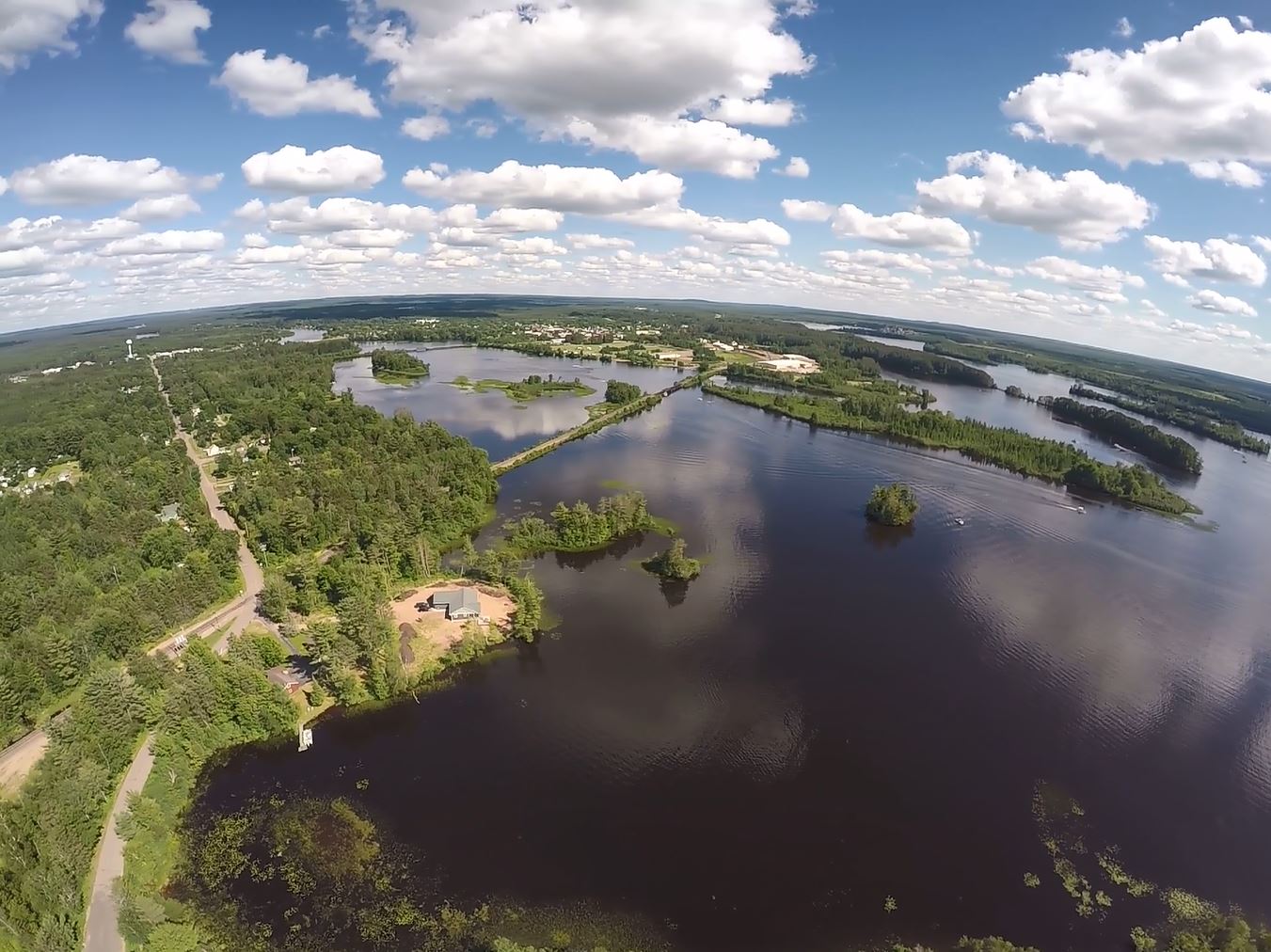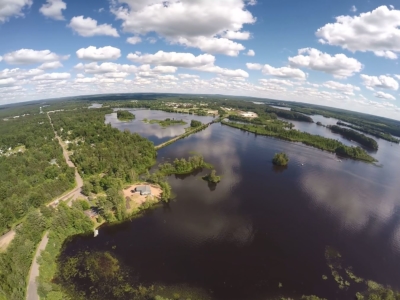 History
Tomahawk started as a fur trading community in 1837 and later became a logging community. The town was officially incorporated in 1891 and experienced rapid growth. Soon, three railroads would be established for transportation and shipping; many sawmills were opened; and a three-story hotel was opened. Some of the events since that time include:
1897: Margaret McBride is one of the first high school graduates and moves to New York to become a well-known vocalist

1906: The first automobile is brought to town by future mayor William T. Bradley

1914: The first airplane lands on north Tomahawk Avenue, there being no other runway yet.

1917: Tomahawk men enlist and form Company A, 119th Machine Gun Battalion, which is deployed to Europe via Waco, Texas.

1929: The iconic Mitchell Hotel burns down, nearly taking the entire downtown with it. A new pump brought in from the Phillips fire department is the only thing that saves the day.

1936: Tomahawk celebrates its 50th anniversary. The activities include a visit by Governor Philip La Follette.

1941: The United States declares war on Japan, and many Tomahawk young men and women enlist in military and other service.

1951: Einar Ingman is awarded the Medal of Honor for valor in Korea.

1976: Governor Patrick Lucey visits to simultaneously dedicate a large new paper machine at the kraft mill (then owned by Owens-Illinois) as well as Highway 86 bridge.

1986: Tomahawk celebrates its 100th anniversary.